Description:
Now you can train your dog just as professionals do. This high capacity dog training collar  can reach up to 1000 m, which will give you the space and flexibility you need to train your fiery friend.
It is the perfect option for people who want to train their dog at home. It's a high capacity train dog collar with a remote control which can reach up to 1000 m. The collar has three training modes which can be accessed with a simple push button. The training modes are shock, vibration and static stimulation. The collar can also be used as a vibration alarm, strobe light, static shock generator and for training dogs.
The collar is equipped with 2 channels, waterproof Receiver, 3 Training Modes, 8 Correction Levels, Vibration and Shock Stimulation, Power saving design, automatic standby, memory function. This collar is made of shock-resistant materials. 
Features:
1. The signal can penetrate the wall. the remote distance can reach up to 1000m in the open space.
2. This training collar has 2 channels, so it can be used to control two collars at the same time or separately, if you have 2 dogs, you can train 2 dogs at the same time with additional collar.
3. Receiver waterproof, high quality TPU material, can swim, take a bath, dive.
4. 3 Training Modes: Static Shock Stimulation / Vibration / Sound.
5. 8 Correction Levels of Vibration & Shock Stimulation.
6. Power saving design with automatic standby and memory function.
Specifications:
Model: Remote Rechargeable Dog Training Collar
AC Power Input: 100-220V
Remote Control Range: About 1000m (without disturb)
Collar Length: About 20-72cm (adjustable)

Package Content:
1*Collar Receiver, 1*Remote Transmitter, 1*Adjustable TPU Strap (Black), 1*USB Charging Cable, 1*Charger, 1*Test Bulb Kit, 4*Contact Points (2 short & 2 long), 1*Operation Manual in English
2*Collar Receiver, 1*Remote Transmitter, 2*Adjustable TPU Strap (Black), 1*USB Charging Cable, 1*Charger, 1*Test Bulb Kit, 8*Contact Points (4 short & 4 long), 1*Operation Manual in English
Important:
1. Avoid leaving the collar on the dog for more than 8 hours per day.
2. Each inspected product will only with little power before on shelf, please recharge the battery when the first time use.
3. For prolonging the life time of your battery, please recharge the battery in time before low power.
4. The shock function on this collar is suitable for medium and large dogs.Please don't try it on small dogs.
5. Observe the dog's reaction and make sure the training intensity not too much. Before using the shock mode to your pet, you should try vibration to your pet first.
Shipping & Delivery:

Estimated delivery 6-9 days to your address in the USA. Handling time 1-3 business days.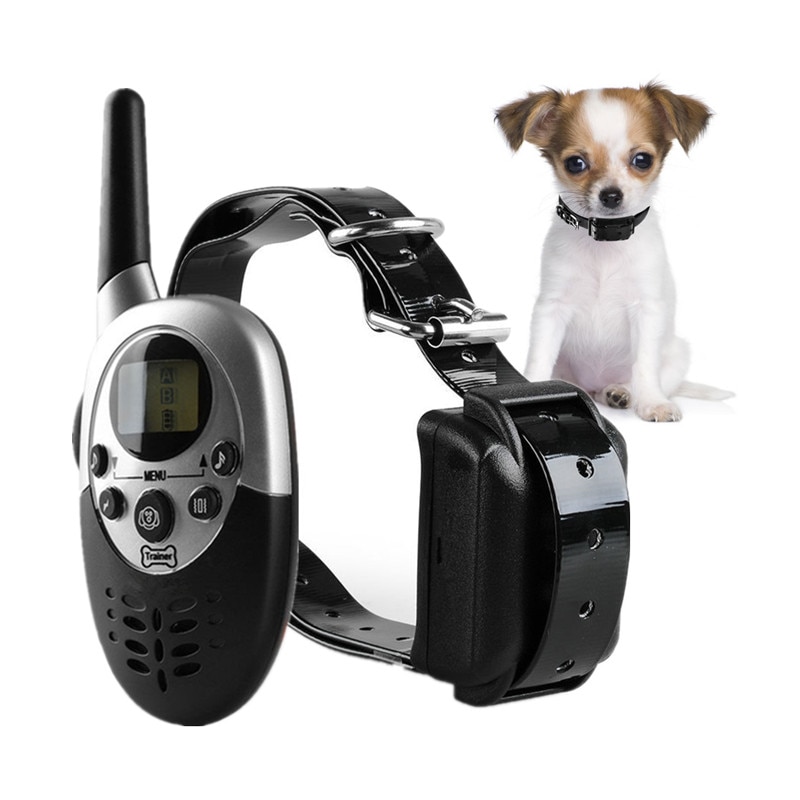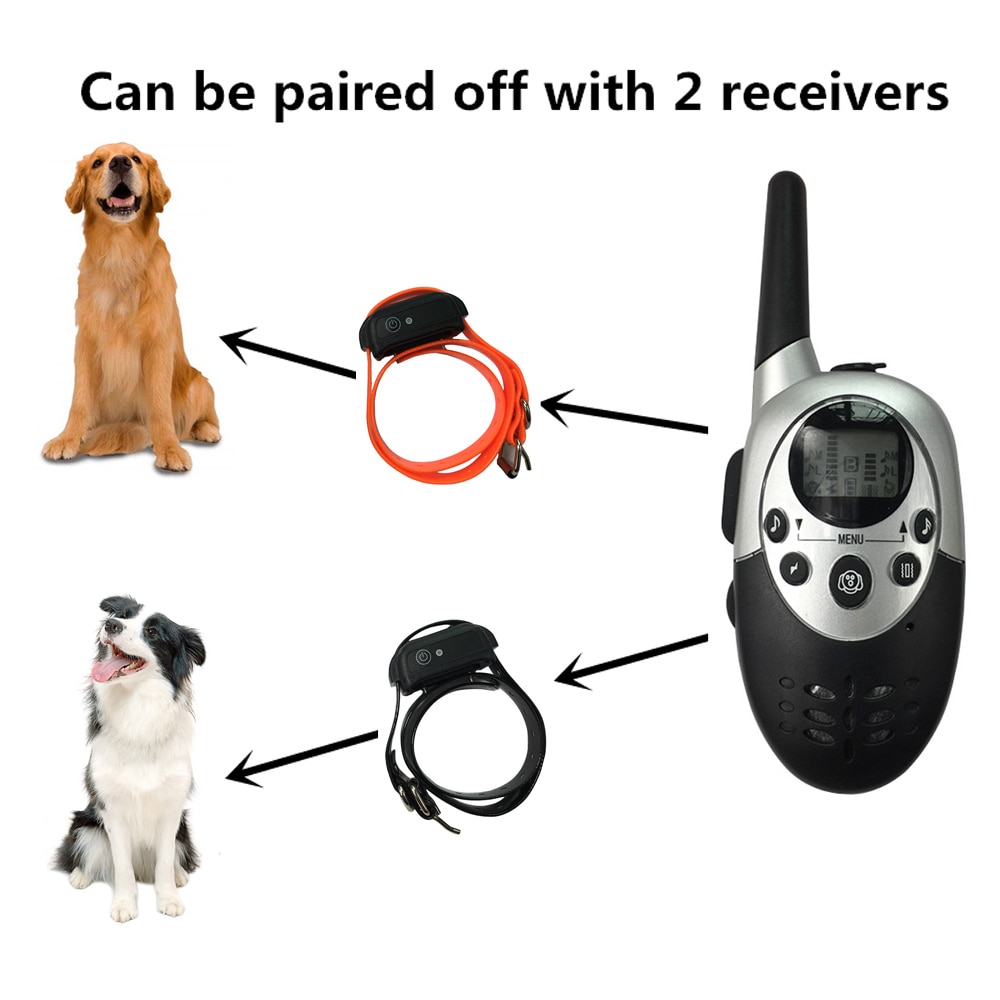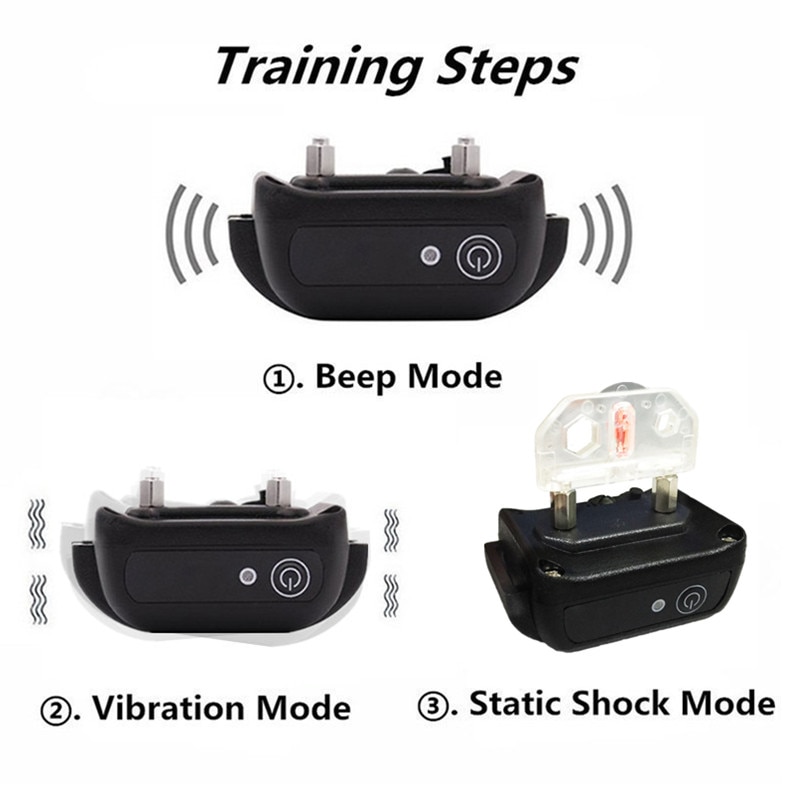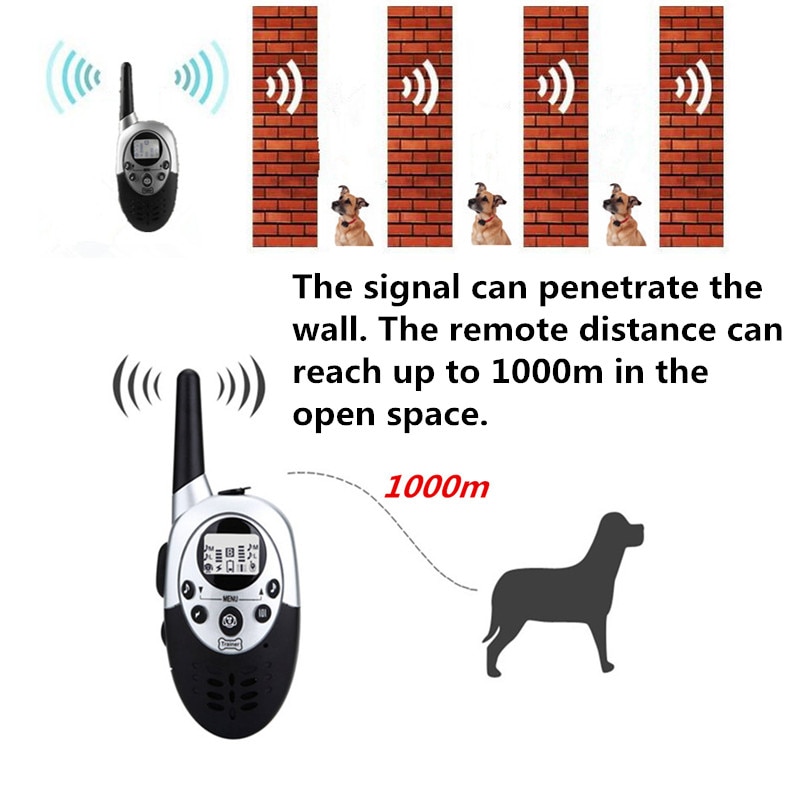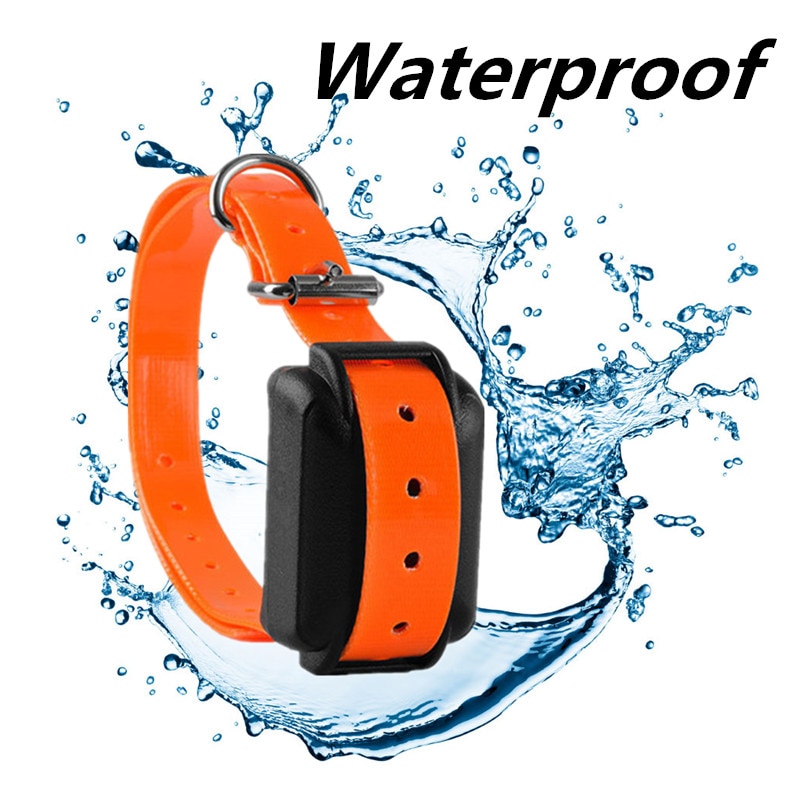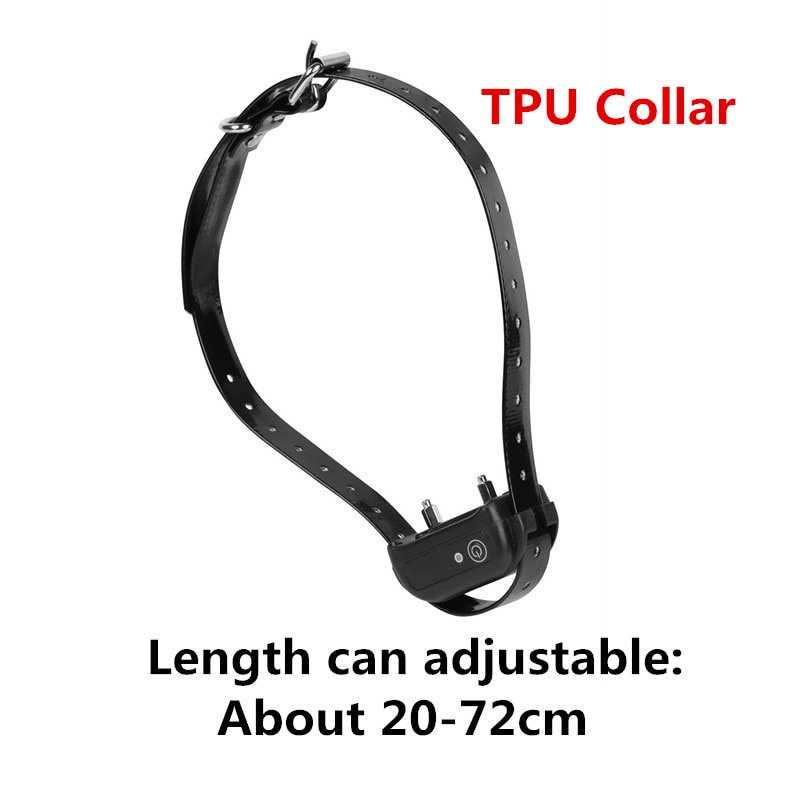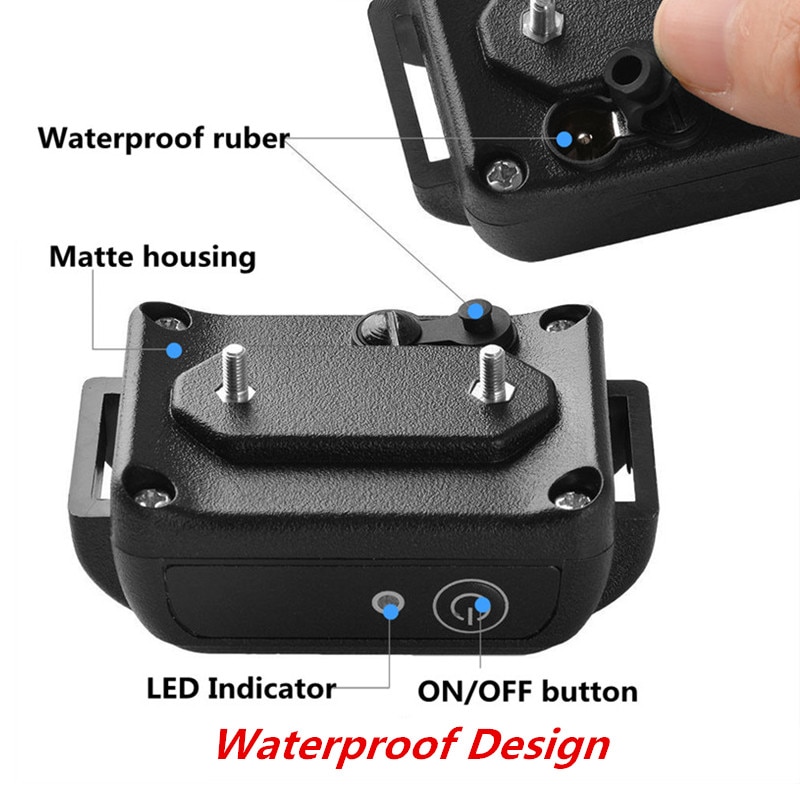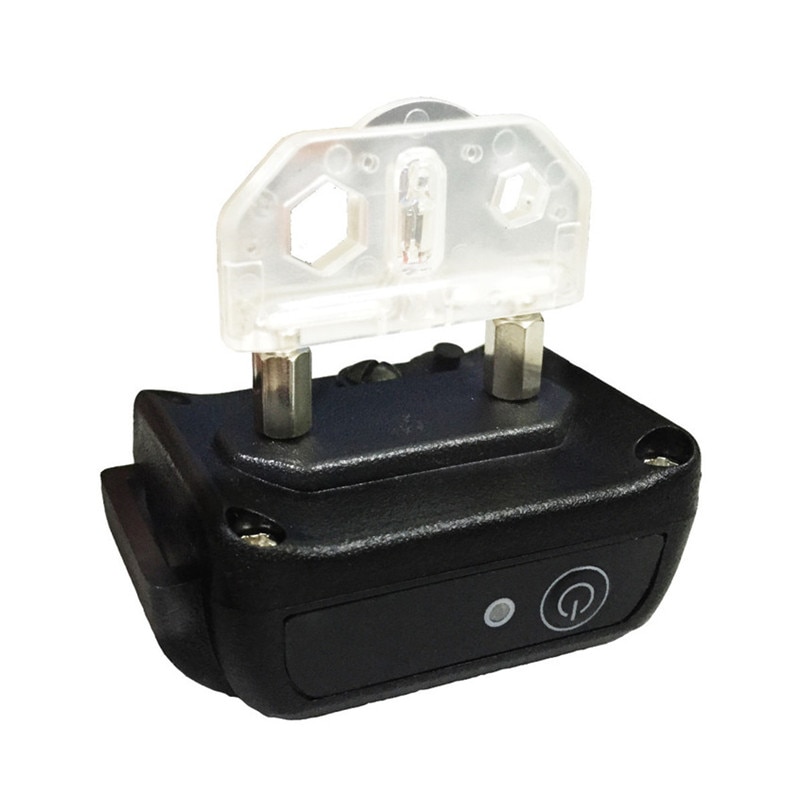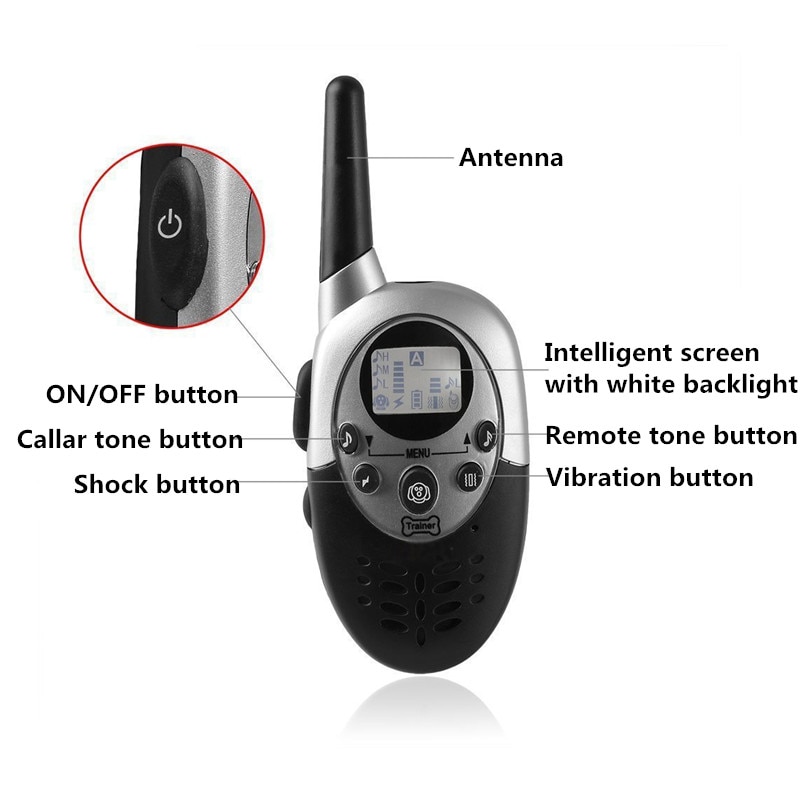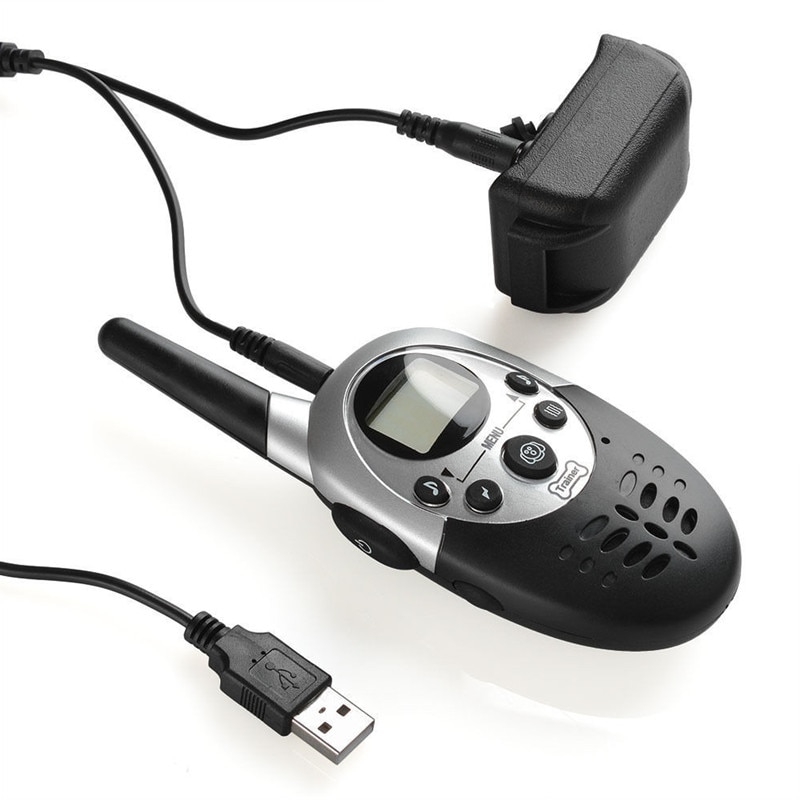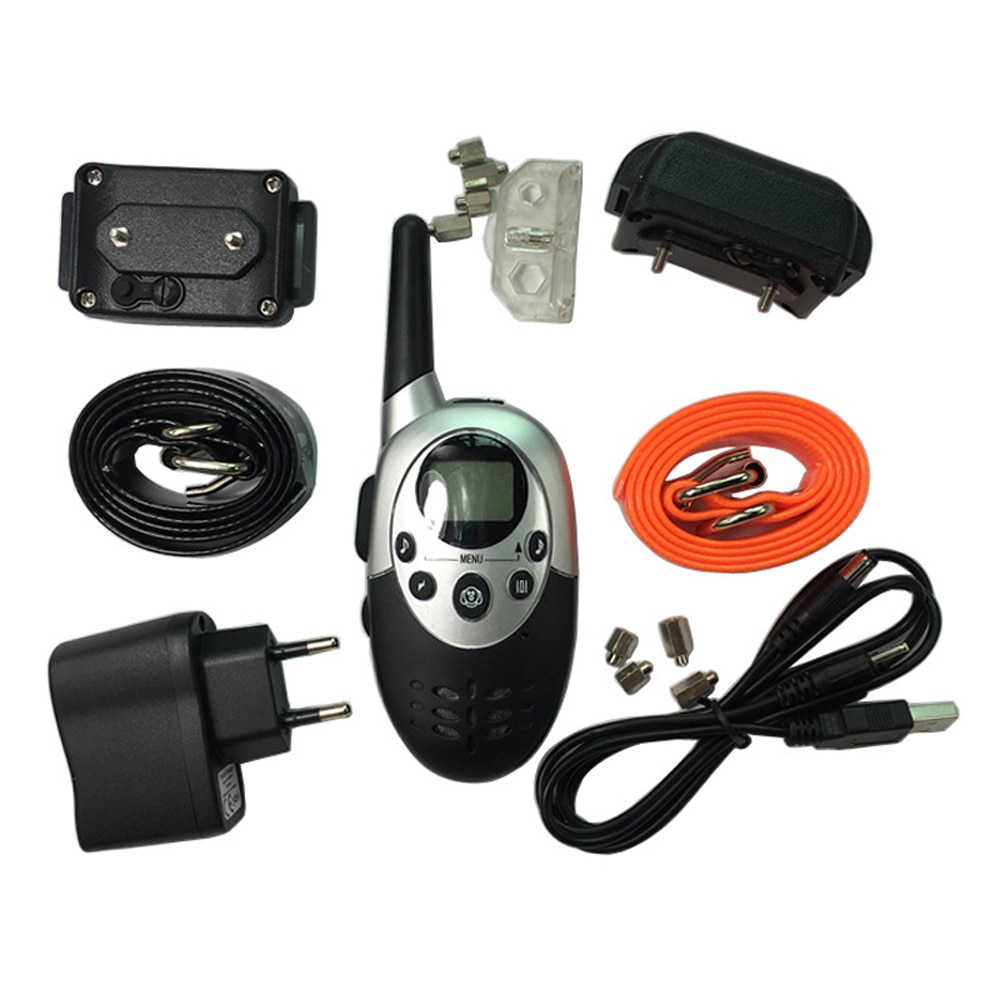 All BigBoxDeal products are quality products which are mostly processed within 1-3 business days and delivered within about 6-9 days at any location in the USA.

We offer Free Shipping on every order. 

But please note, we only ship items to within all the states of the USA, except Alaska, Hawaii, American Samoa, Guam, Marshall Islands, Micronesia, Northern Mariana Islands, Palau, Puerto Rico, US Virgin Islands, and all the Armed Forces Bases. And we don't ship to any other location out of USA. 

 

Returns are easy

. If for whatever reason your package arrives broken, damaged or doesn't arrive at all (which almost never happens but can happen), just

contact us

and we'll send you the instructions for a replacement or refund in a snap!