Very elegant military digital watch for men, which features dual display and is water resistant. Look at the time with style now with this high quality watch from Senors.

100% New and high quality 
Alarm outpout with 4 min, Snooze 
Day, Date and Time Display 
Chronograph with and 1/100 lap operation 
Analog and Digial display 

Case Material: Alloy

Band Material: Silicone Band
Band Length (include Case): 240mm 
What's Included:
Shipping & Delivery:

Estimated delivery 6-9 days to your address in the USA. Handling time 1-3 business days.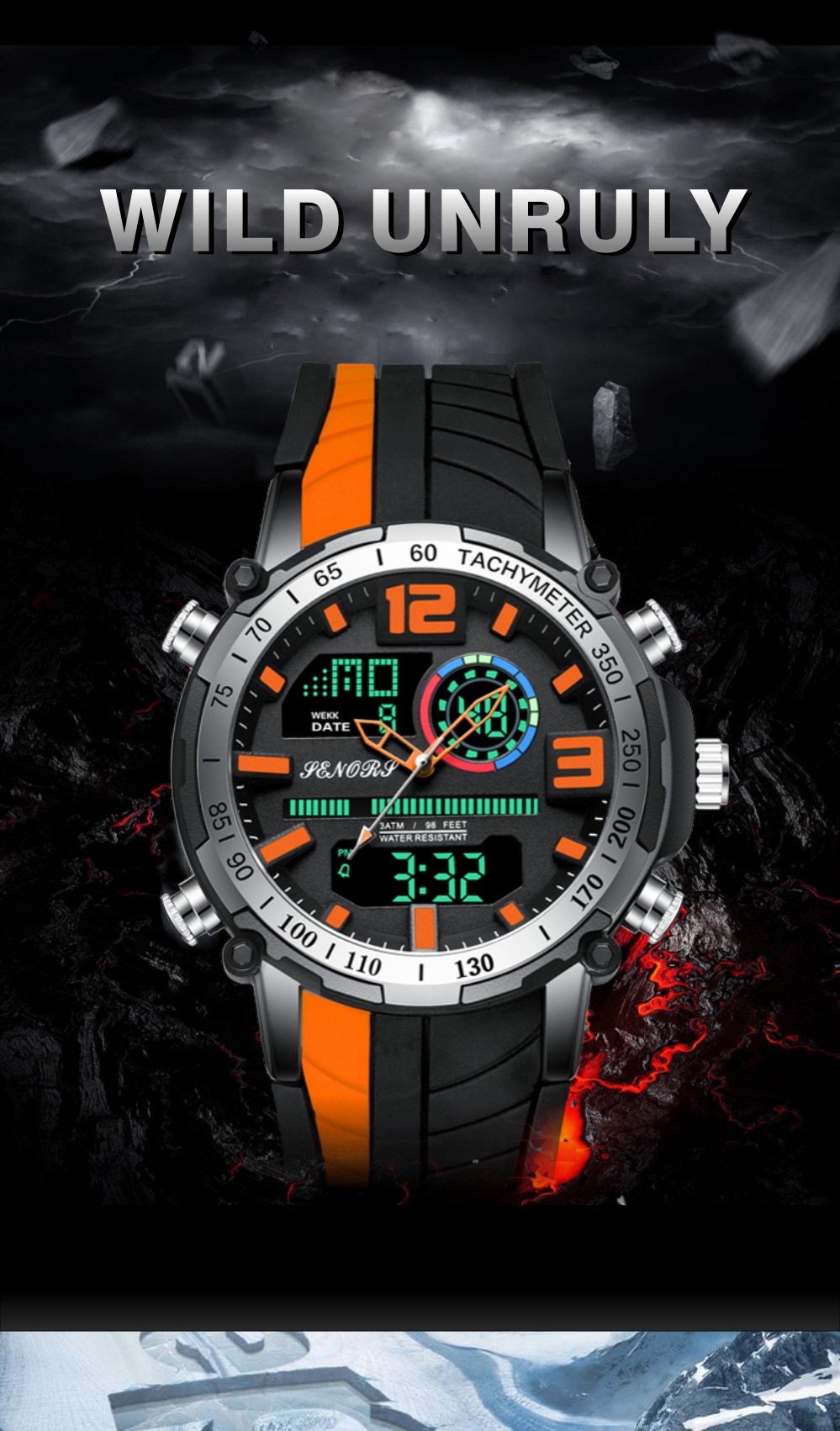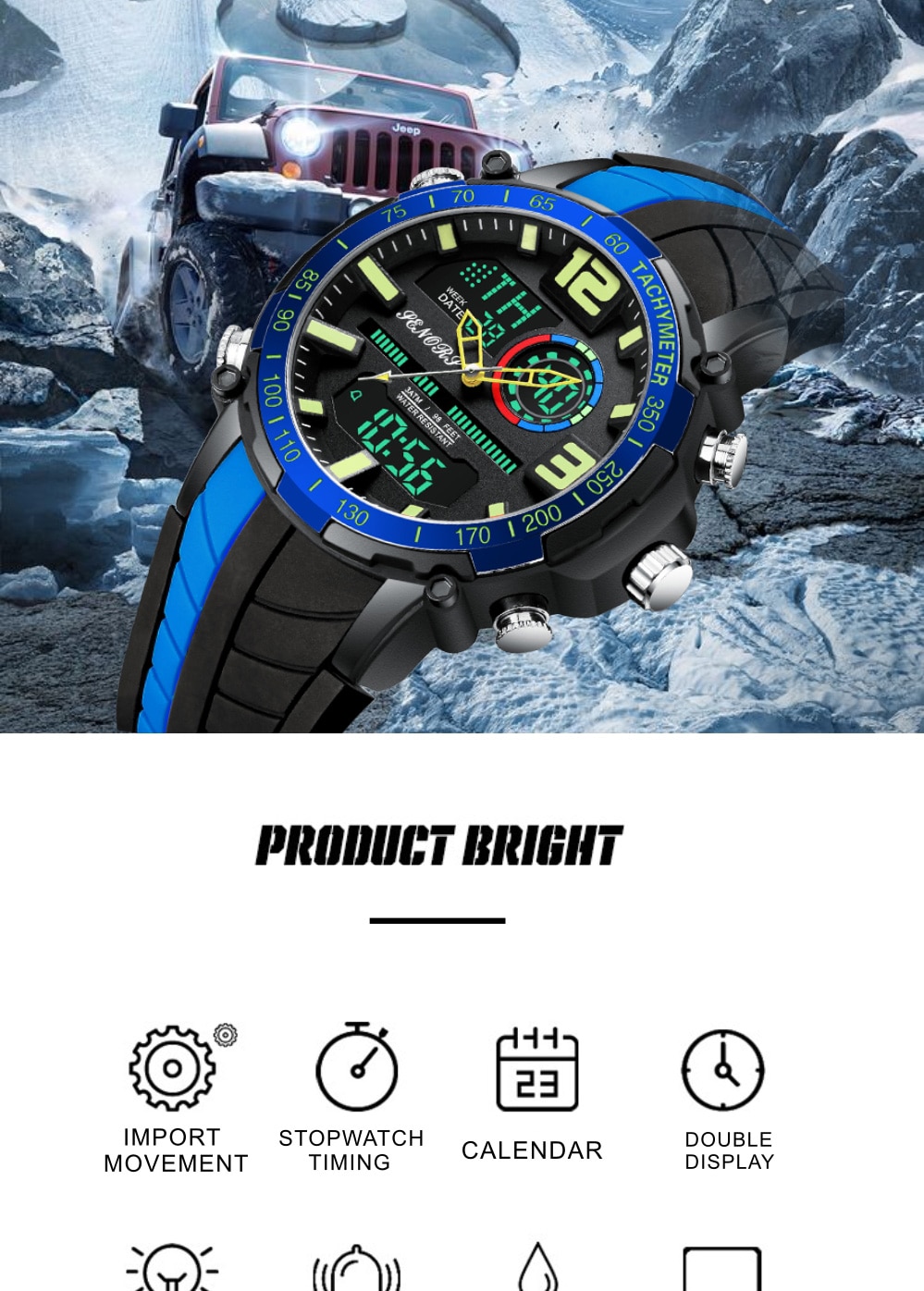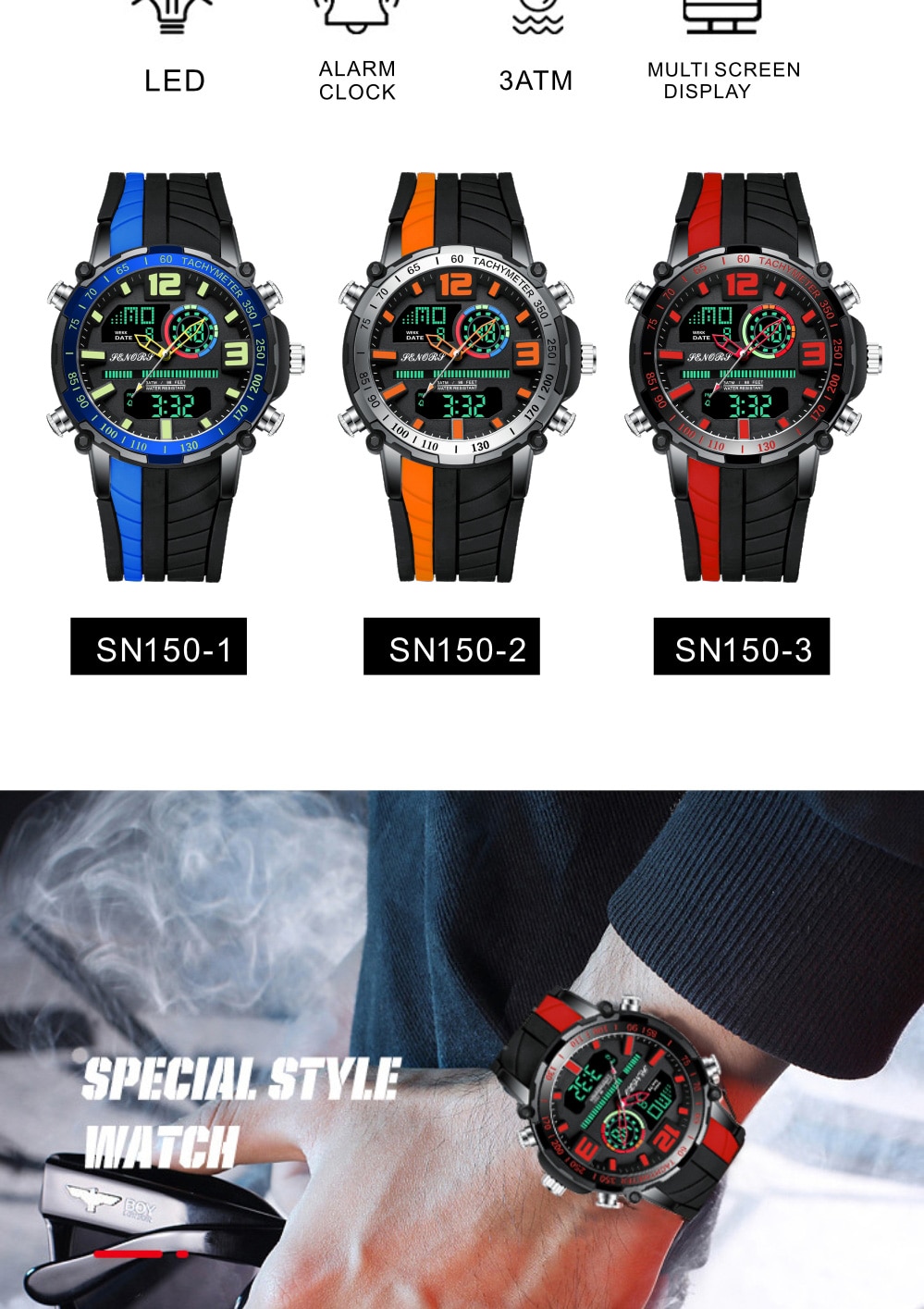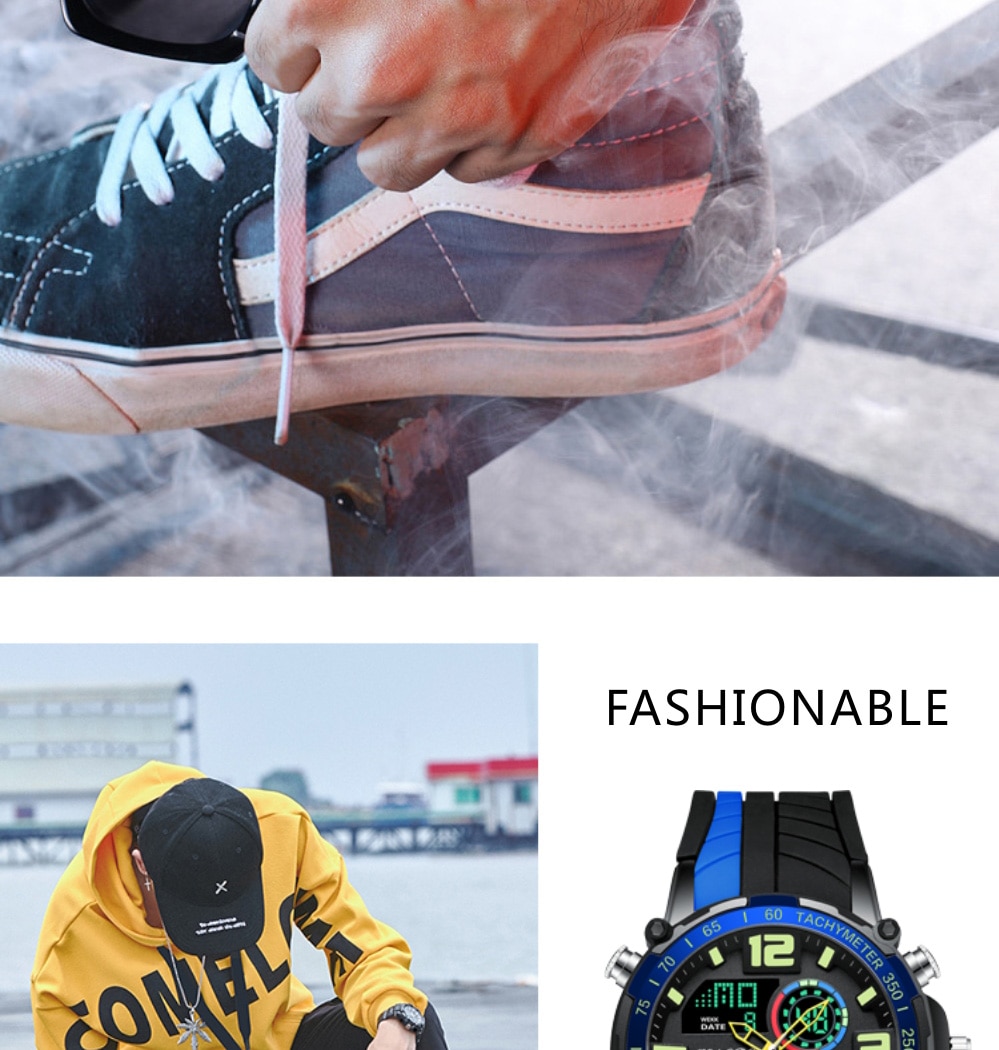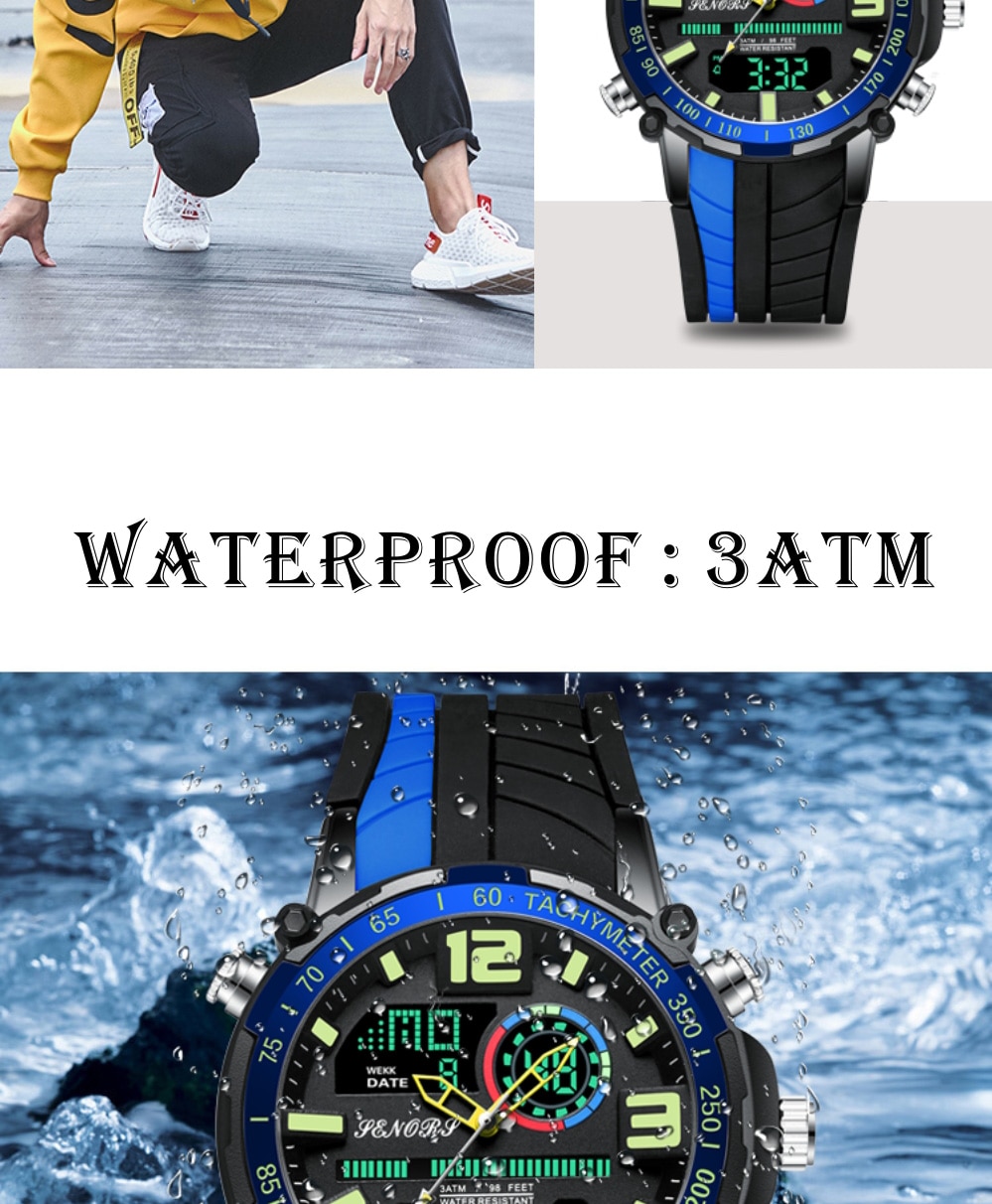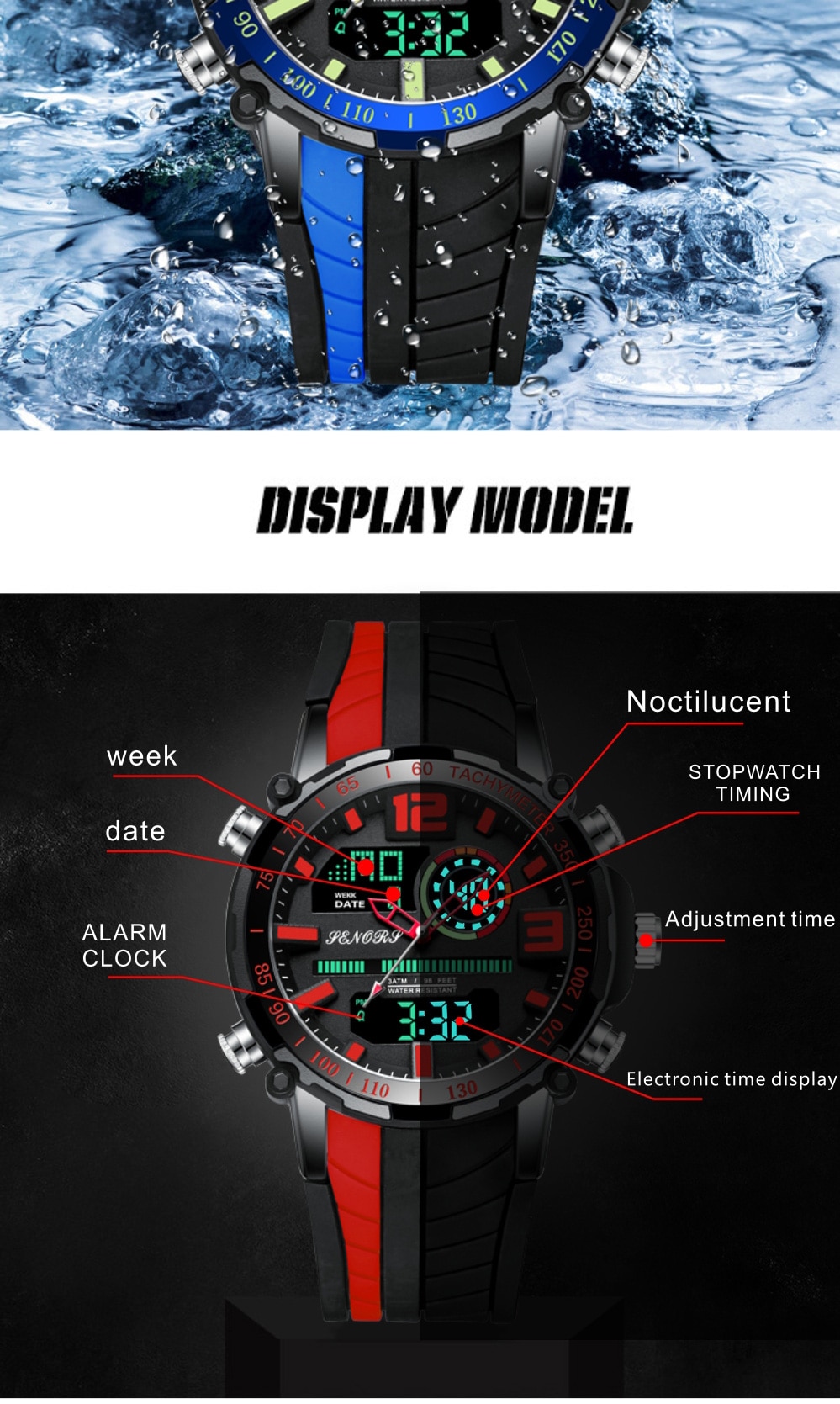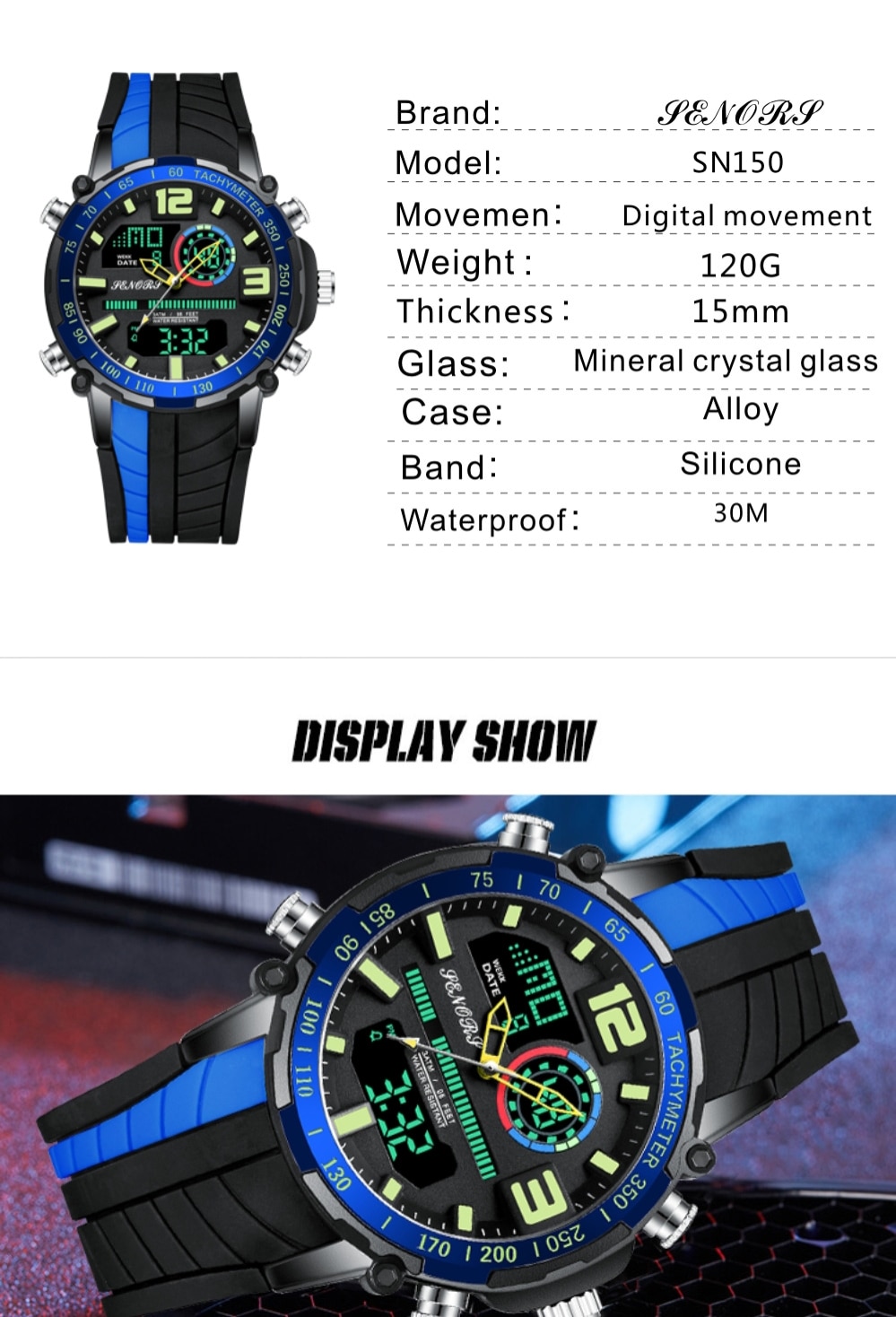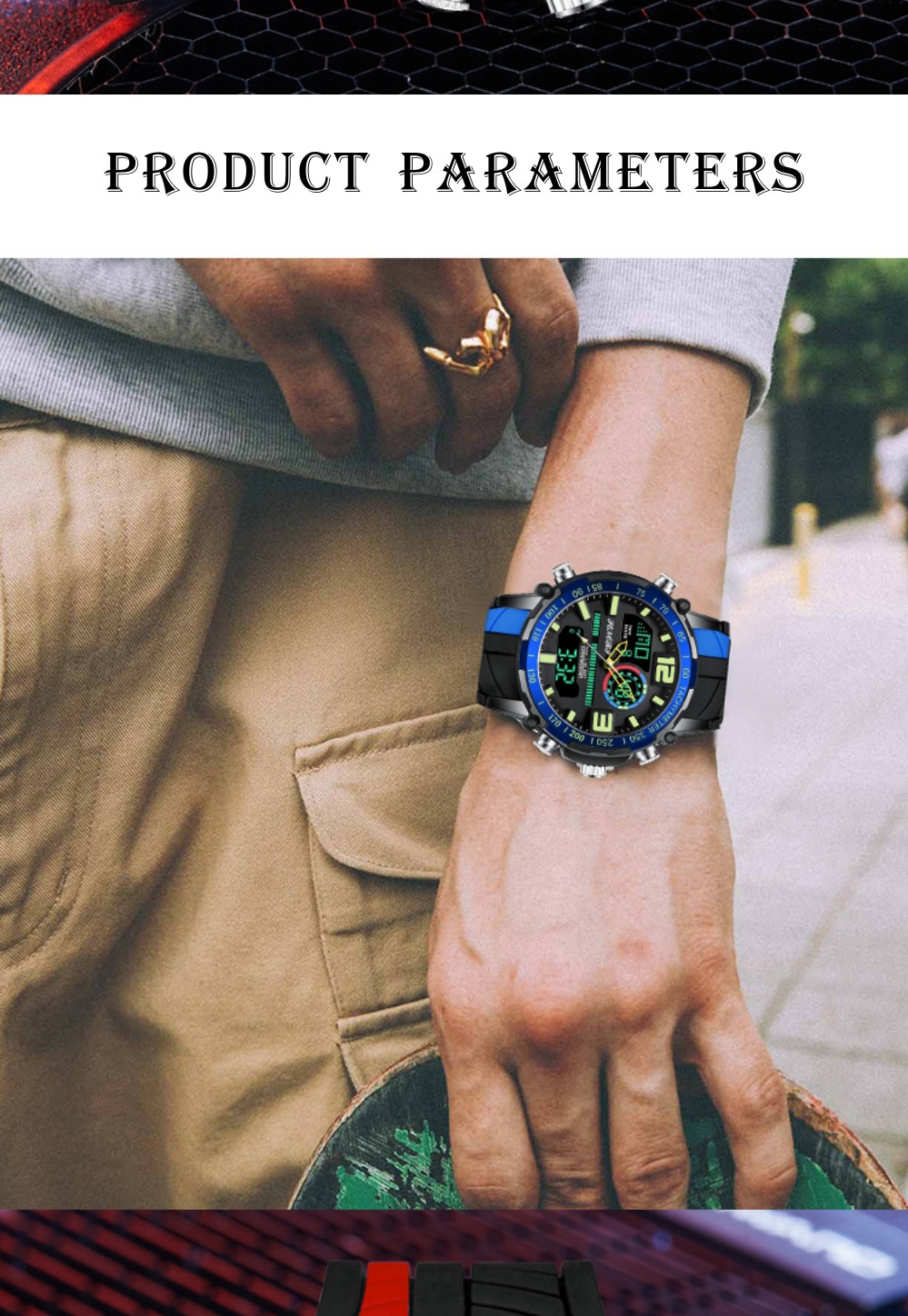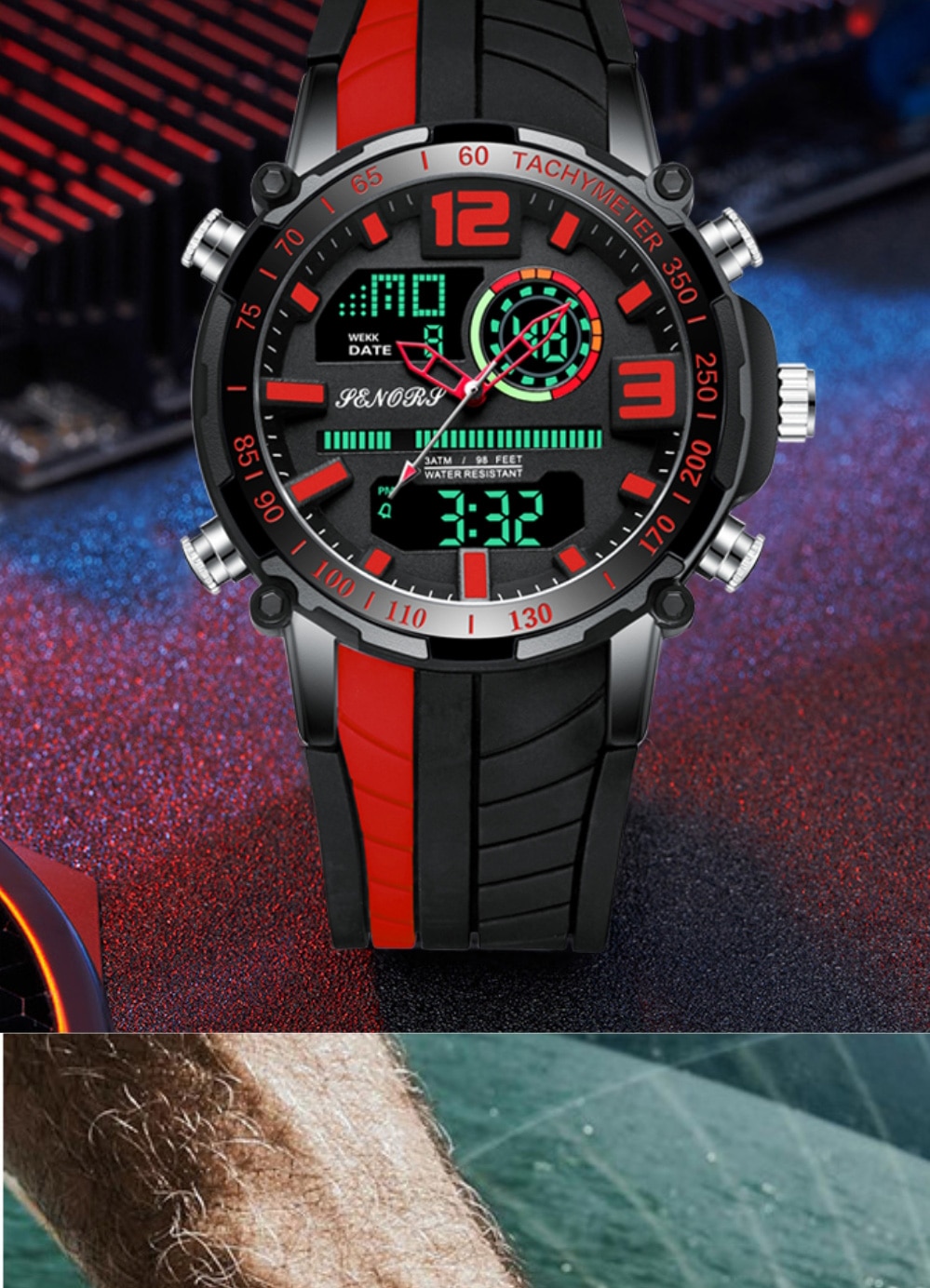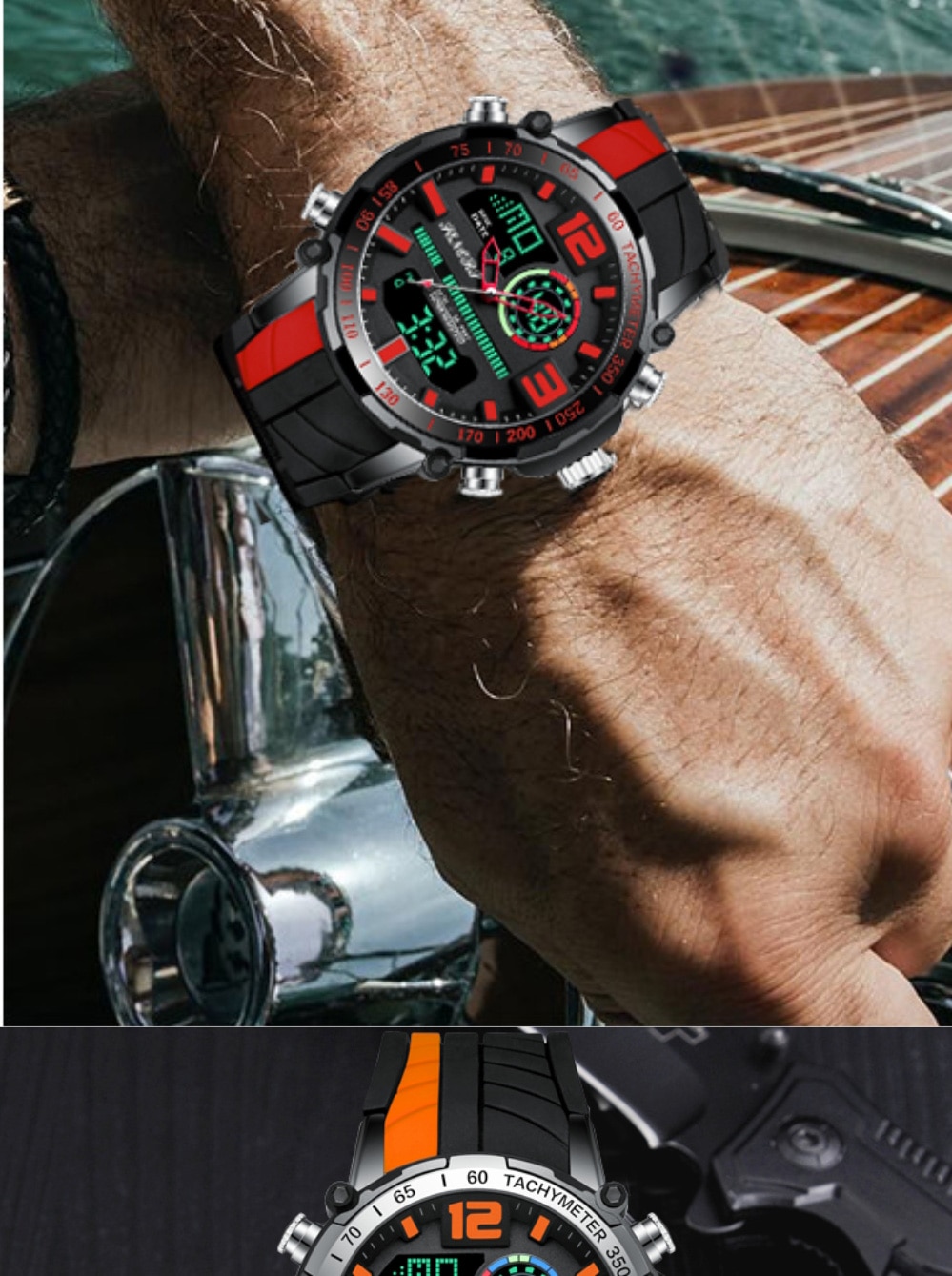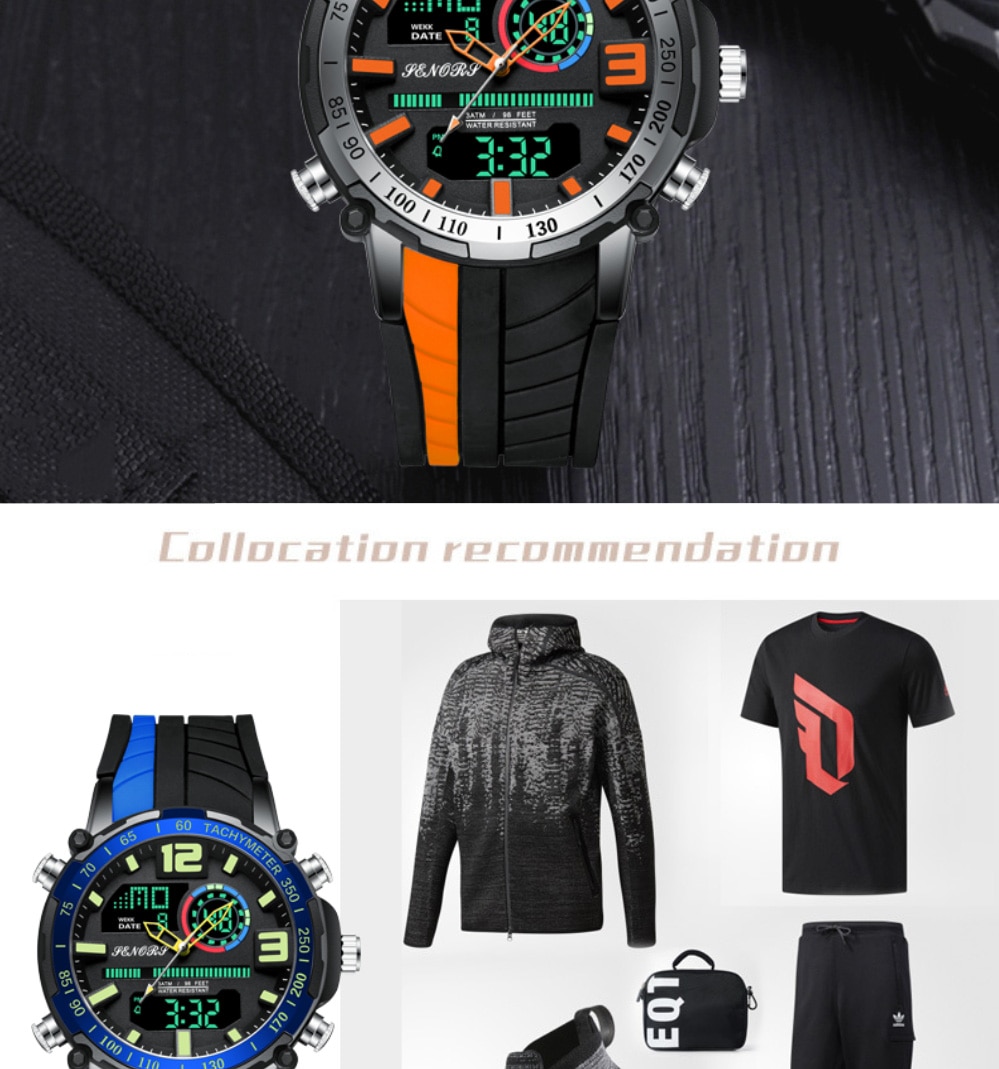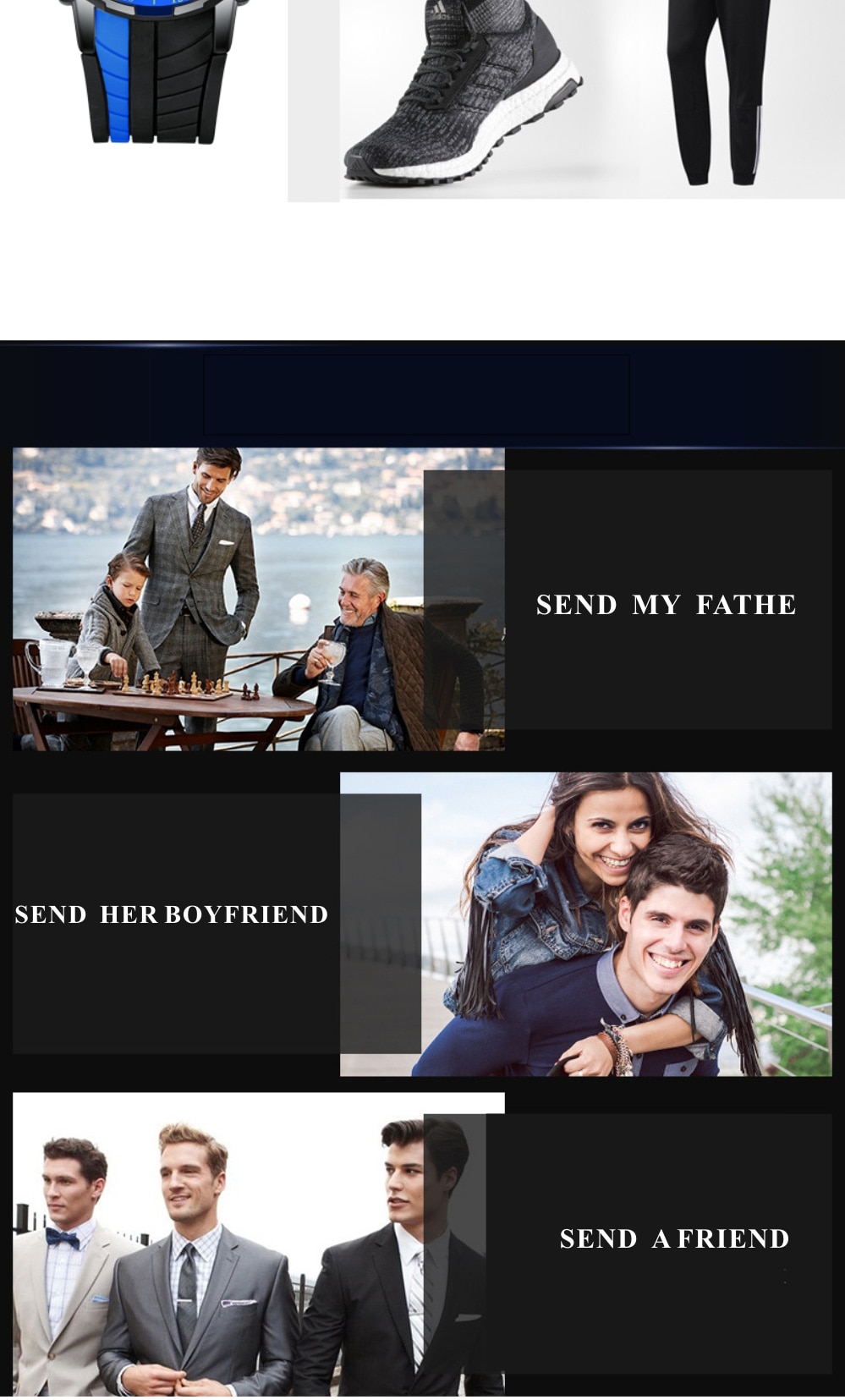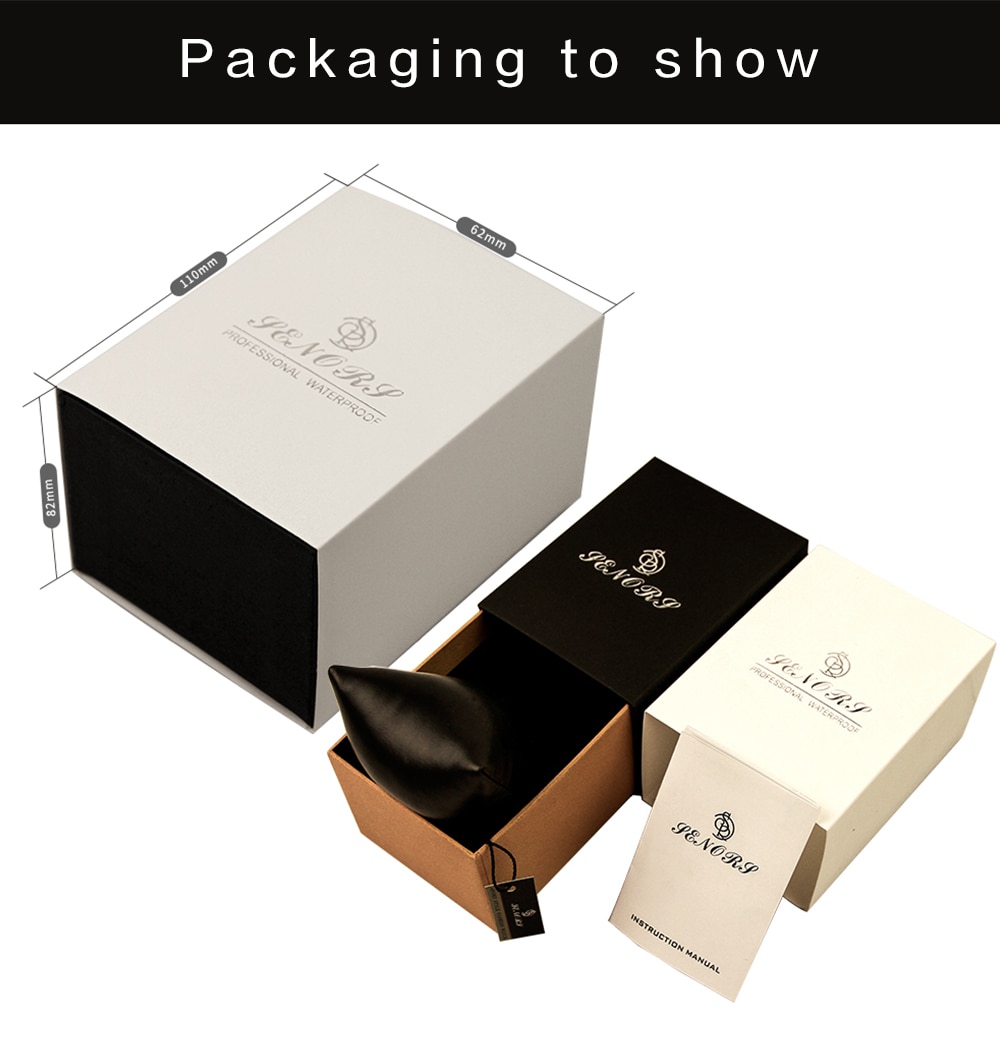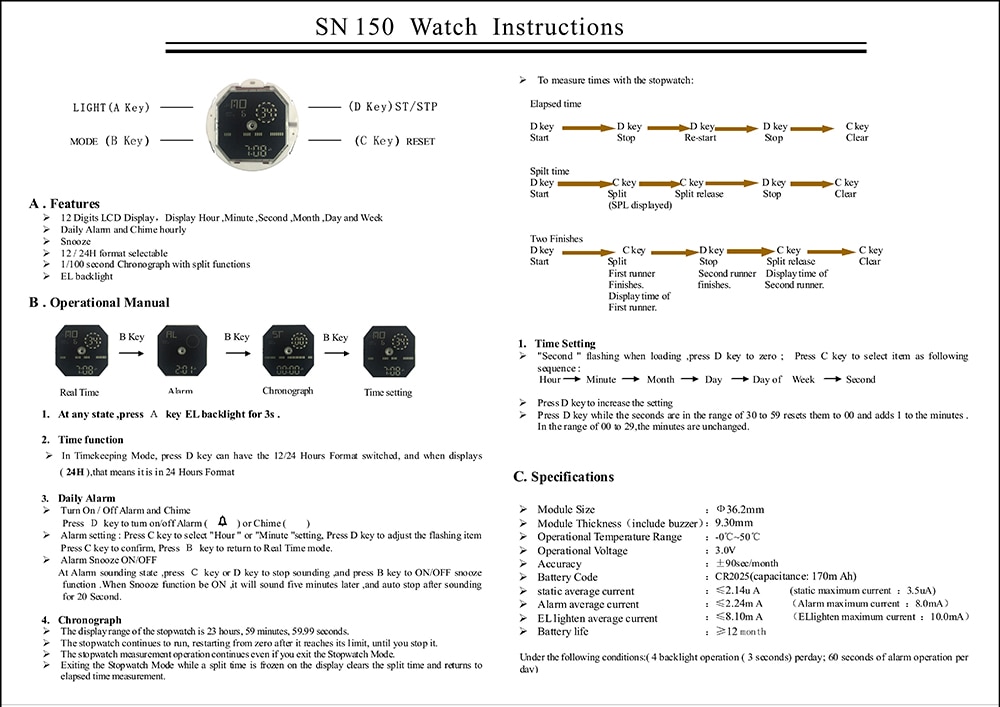 All BigBoxDeal products are quality products which are mostly processed within 1-3 business days and delivered within about 6-9 days at any location in the USA.

We offer Free Shipping on every order. 

But please note, we only ship items to within all the states of the USA, except Alaska, Hawaii, American Samoa, Guam, Marshall Islands, Micronesia, Northern Mariana Islands, Palau, Puerto Rico, US Virgin Islands, and all the Armed Forces Bases. And we don't ship to any other location out of USA. 

 

Returns are easy

. If for whatever reason your package arrives broken, damaged or doesn't arrive at all (which almost never happens but can happen), just

contact us

and we'll send you the instructions for a replacement or refund in a snap!